Out of Balance(OOB) Accounting Posting
Accounting may fail to post to your system if you have daily sales where the total sales+adjustments do not equal the payments received. Instead of POSTED, Shogo will show the day's posting status as OOB. You can find OOB postings by doing the following:
Click Reports>Open Check Override
Select a Company Name and a Date Range
Click OOBs as the type of posting you would like to view
Click the Search button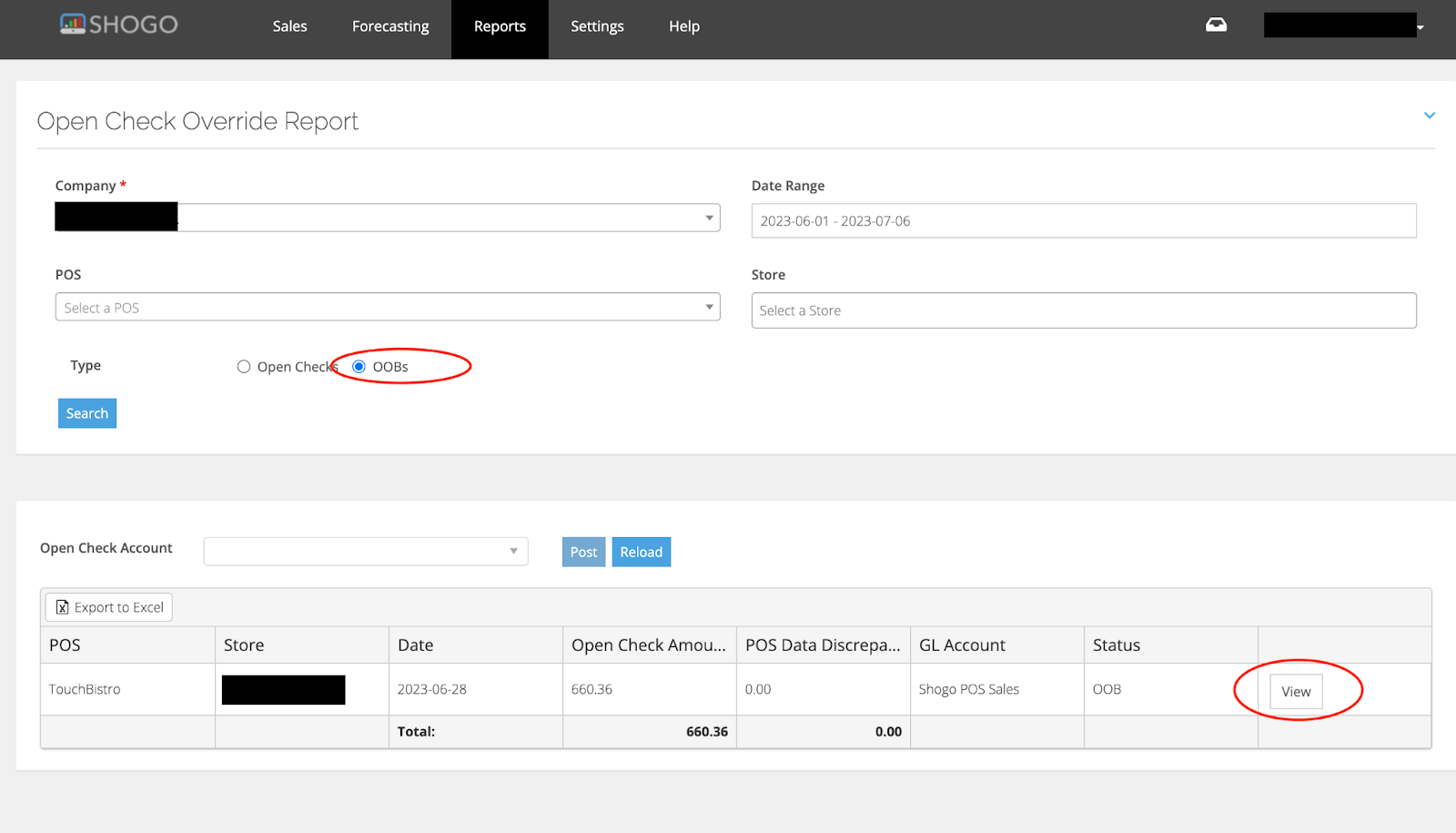 Once you see the postings that have an OOB status, you can click View to look at the details for that day.
Click on the Accounting Tab to view the accounting details. In the example below, you can see the debits and credits in the Payment Journal do not balance, causing the posting to be Out of Balance (OOB).
Individual orders/checks often cause an OOB. You can view individual checks by viewing the sales report for that date and clicking on the Checks tab. In the example below, the customer started charging a credit card fee, but Shogo was not made aware of that change. The Total Sales differ from the Payments by the amount of the Credit Card Fee. The customer can report the new fee to Shogo. Shogo will change the processing of their data to add this new fee, resync the data with the POS partner for affected days and repost the accounting.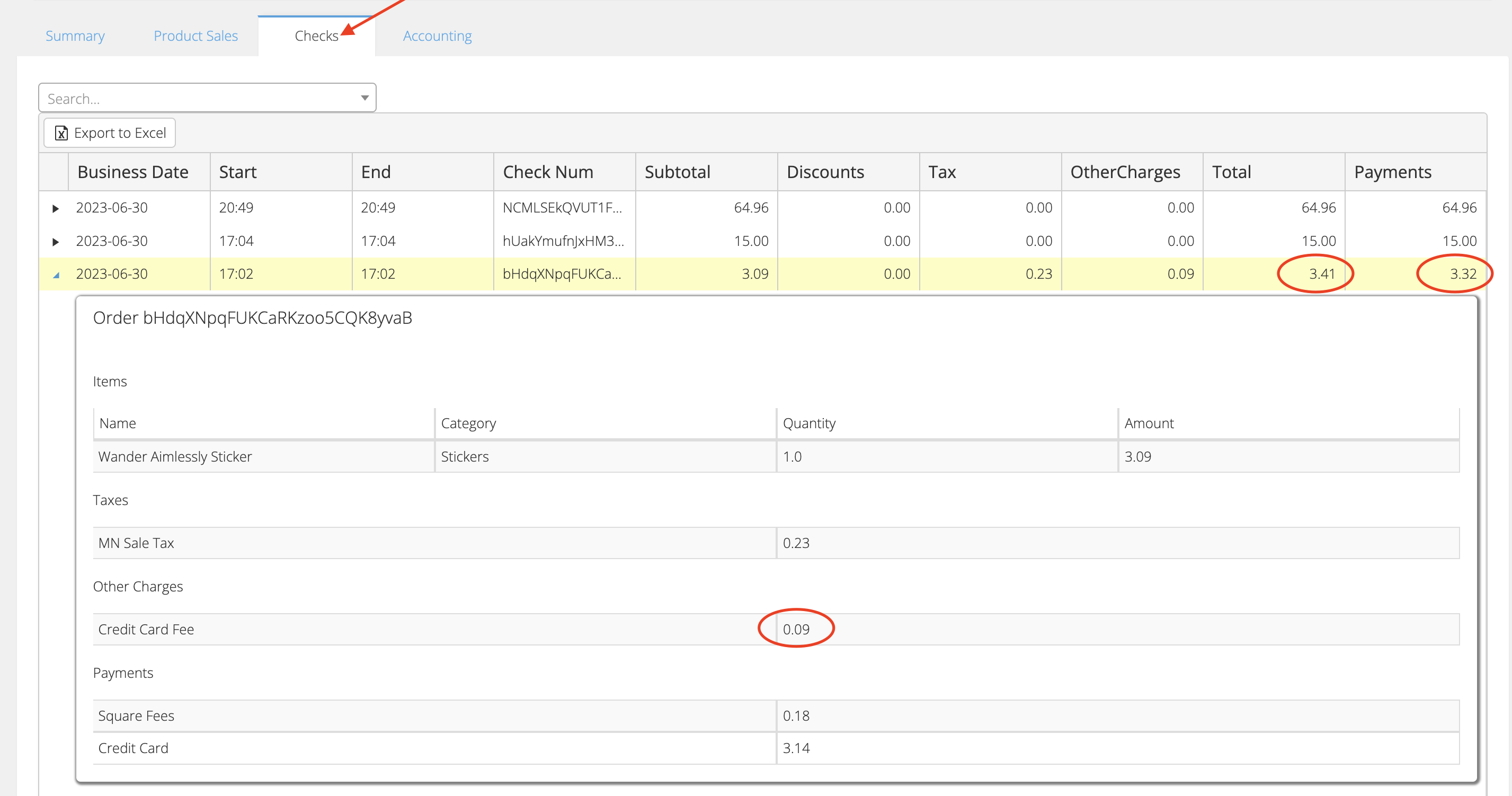 If you have any additional questions, please check our Online Knowledge Base at support.shogo.io, or let us know.